Welcome to the Riviera Prep School Library

Explore our library, news and events, student publications, useful links, and much more!
Fill your paper with the breathings of your heart.


-William Wordsworth
There is nothing to writing. All you do is sit at a typewriter and bleed.


-Ernest Hemingway
I have always imagined that paradise will be a kind of library.


-Jorge Luis Borges
---
Once you learn the joy of reading a whole world of discovery opens up and you will never look back.
Quick Guide to Internet Research

Evaluating Internet Sources
Since it can be difficult to verify the credibility of internet sources, you must critically analyze each web source. Some things to keep in mind when evaluating source include:
Author's credentials, affiliations, and associations
Date of publication
Edition or revision
Publisher
Sources used
Group or industry affiliations of website
Search Engines
There are many search engines available to utilize for your research. The most popular search engines in the U.S. are (in alphabetical order):
You may also find the following websites helpful in addition to search engines.
Dogpile - Search engine aggregator for Bing, Google, and Yahoo!
Internet Archive - A non-profit library of millions of free books, movies, software, music, websites, and more.
WolframAlpha - Computational Intelligence
Boolean Search Terms
For information on how to use Boolean search terms in a search engine, please watch this video: Boolean Searching.
Citing Sources
EasyBib - Automatically generate a citation
students, parents, or faculty

If you would like to feature your own book review, please email me at

nadiahommerding@rivieraschools.com

Student
Book Review
---
by LEYLA KILGOUR, grade 6

Serafina and the Twisted Staff,
by Robert Beatty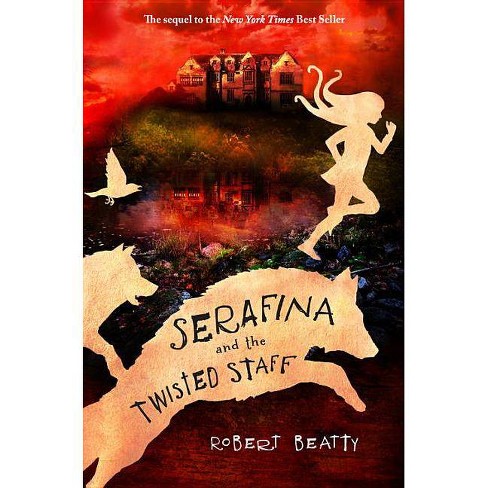 'The main characters in this story had many dangerous adventures to save their friends and family from the evil within. I absolutely loved the book and I would recommend it to anyone who likes adventure, mystery, mischief, and friendship.
My favorite part of the book was definitely the ending when all of the catamounts battled the coyotes, they race to get Breaden back from the evil mistress, and when Serafina finally envisioned herself as the black one - you will understand what that means if you decide to read the book!
I give this book a 5 bulldog review.